GSN Founding Member Advocates Before US Foreign Affairs Committee
---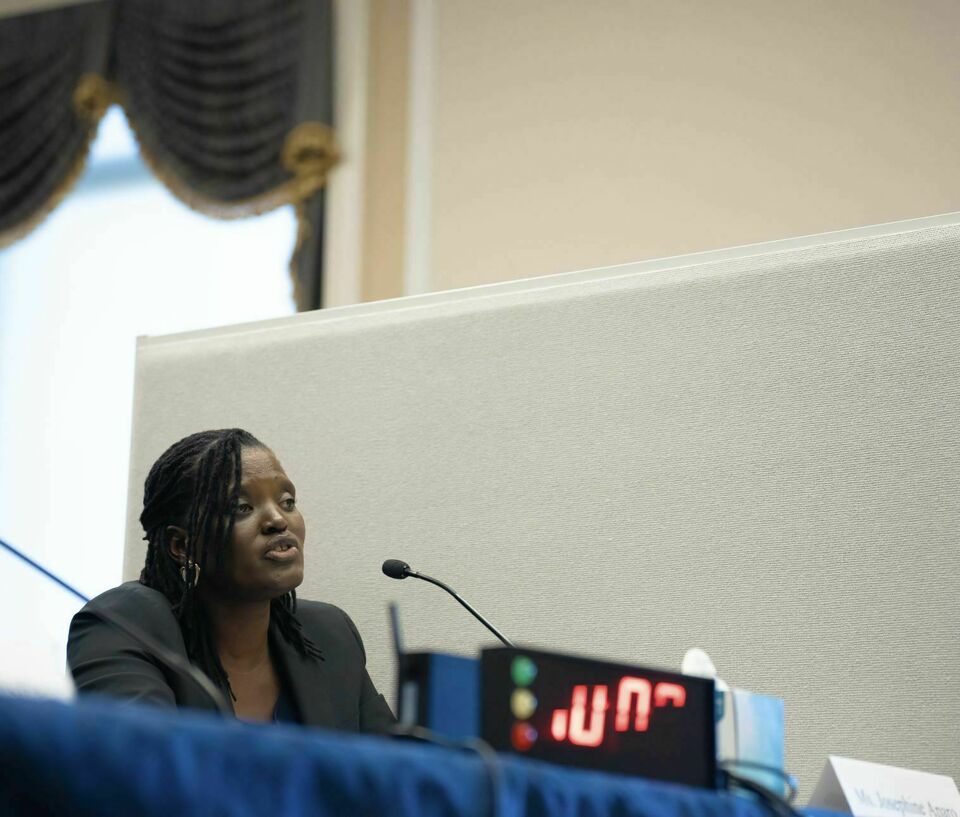 Josephine Aparo testifying before the US Foreign Affairs Committee
"My name is Josephine Aparo," she began, her words calm and clear. "I work with International Justice Mission in Ghana. I am a survivor of violence and war. I am a founding member of the Global Survivor Network, a movement of international leaders advocating for safety in our communities."
On September 19th, 2023, Josephine Aparo testified before the US House Foreign Affairs Subcommittee on Global Health, Global Human Rights, and International Organization regarding her own experience of war and violence. Josephine, a survivor and fierce advocate and leader in the anti-trafficking space in Ghana, emphasized the need to broaden the conversation on protecting children from all kinds of violence, including war, labor trafficking, and sexual exploitation. No matter the different forms of exploitation, Josephine urged Congress to examine the root cause of violence. "Our fight is against violence and my desire—our desire—is to protect our children."
Josephine recounted stories from her own childhood: the terror of war, threats of soldiers, and even the dangers in the camp where she fled for safety. Her own story of struggle and triumph fuels her deep desire to defend children from such trauma: "I chose to become a social worker because of that violence. I believe no child should suffer like this."
Today, Josephine works with victims of labor trafficking in Ghana and drew from her experiences there to illustrate the need for action. She shared the story of a young boy, John, who was trafficked to work on fishing boats on Lake Volta in Ghana. Though ultimately rescued, he was forced to work in arduous conditions and abandoned in the lake for many hours after his trafficker beat him severely. Josephine concluded the story by encouraging Congress that, even though their location in Washington DC is far away from children like John, their actions are still vitally important: "Children are children everywhere, and they deserve to be safe. This is a fight to protect children from violence. We have a choice: we can either ignore it as a problem far away or we can choose to act so that children are protected from violence."
Josephine provided four recommendations to the committee:
Invest in U.S. foreign assistance programs that help reform justice systems, specifically training justice actors and removing barriers to report abuse.
Encourage the State Department to develop a Child Protection Compact agreement with Kenya to combat child sexual exploitation.
Include international survivors in policy discussions taking place within the U.S. Advisory Council on Human Trafficking, which would require removing the citizenship and resident requirements to include experts with lived experience from other countries.
Reauthorize the Trafficking Victims Protection Act (TVPA) to maintain U.S. influence in combatting trafficking worldwide.
Other witnesses in the hearing included Obed Byamugisha, Program Advisor, Kyampisi Childcare Ministries; Miriam Fullah, Trafficking in Persons Protection Manager, World Hope International; and Dr. Alan White, Co-Executive Director, Advocacy Foundation for Human Rights.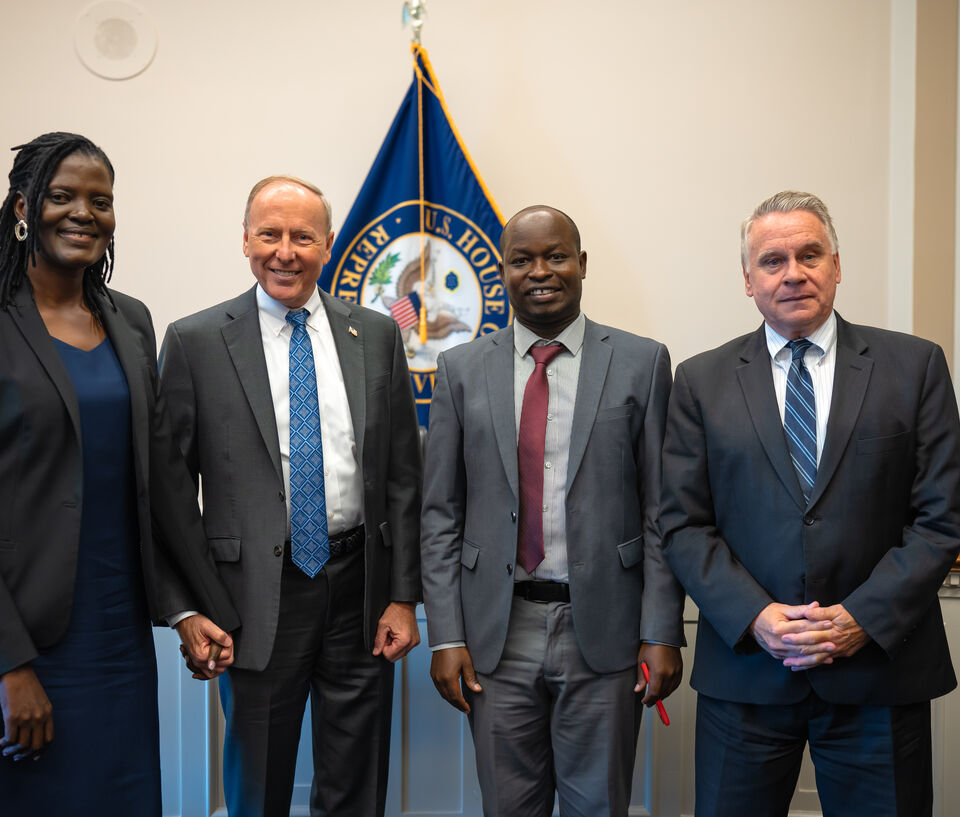 Josephine Aparo, fellow testifiers Dr. Alan White and Obed Byamugisha, and US Foreign Affairs Committee member Rep. Chris Smith