GSN Founding Member Testifies Before U.S. Congress to Protect Children
---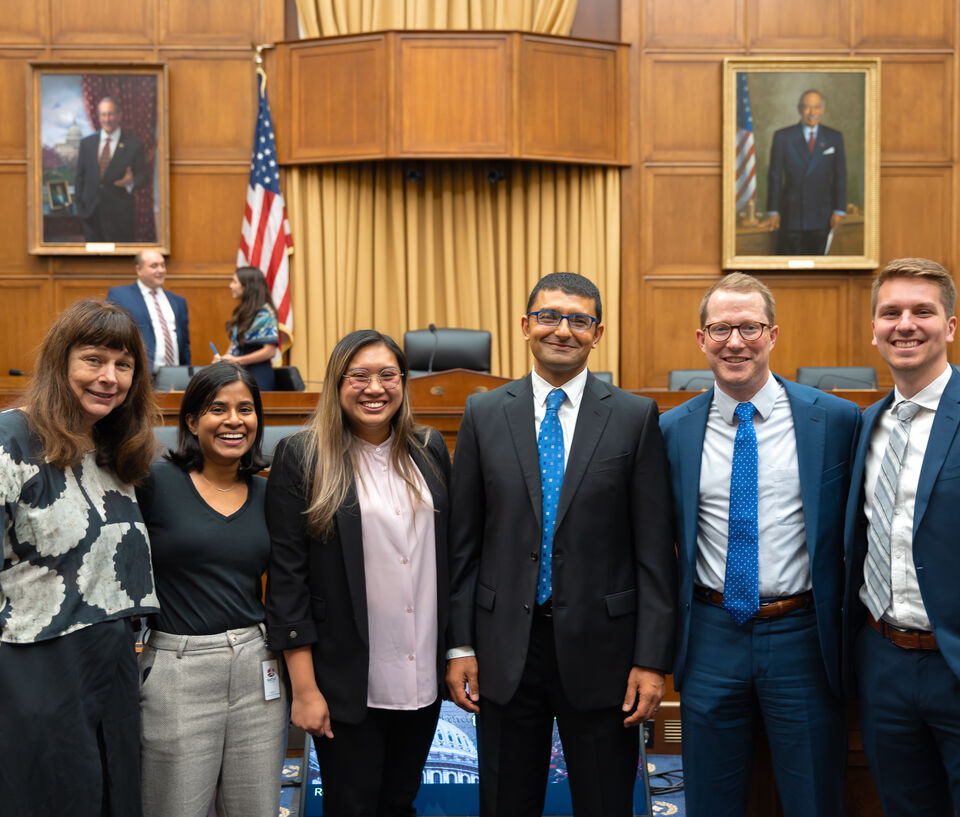 Founding GSN Member, Vanessa Bautista (center left), IJM End Online Sexual Exploitation Center Executive Director, John Tanagho (center right), and supporting team.
Seated before the U.S. House of Representatives Judiciary Committee, Vanessa Bautista switched on her microphone and began to speak. She opened by thanking the members on behalf of the GSN and, especially, members of the Philippine Survivor Network:
"You have given survivors of childhood sexual exploitation an opportunity to warn the world about this terrible crime and to share our recommendations for fighting it."
Vanessa is a founding member of the Global Survivor Network, a human rights advocate who currently works at IJM, and a survivor of child sexual abuse in the Philippines. On September 13, 2023, she testified as an expert witness in a hearing to "examine the threat of exploitation of children in the U.S. and abroad". Reflecting on the choice she made to share her expertise as a trained social worker and advocate, but also from her lived experience as a survivor, Vanessa shared, "I was proud to raise my own voice in this great hall of power, as I have seen other survivors do. I hope Congress will consider our recommendations, and I hope that other survivors will also be inspired and know that they are not alone."
Vanessa urged lawmakers to keep survivors involved in the development of legislation that is needed to combat online child sexual exploitation and to ensure financial restitution for survivors. She also shared specific recommendations for lawmakers to hold tech companies accountable for preventing the distribution of CSAM and removing such content from their platforms, referencing the ongoing survivor-led advocacy to petition Apple to enact child safety measures.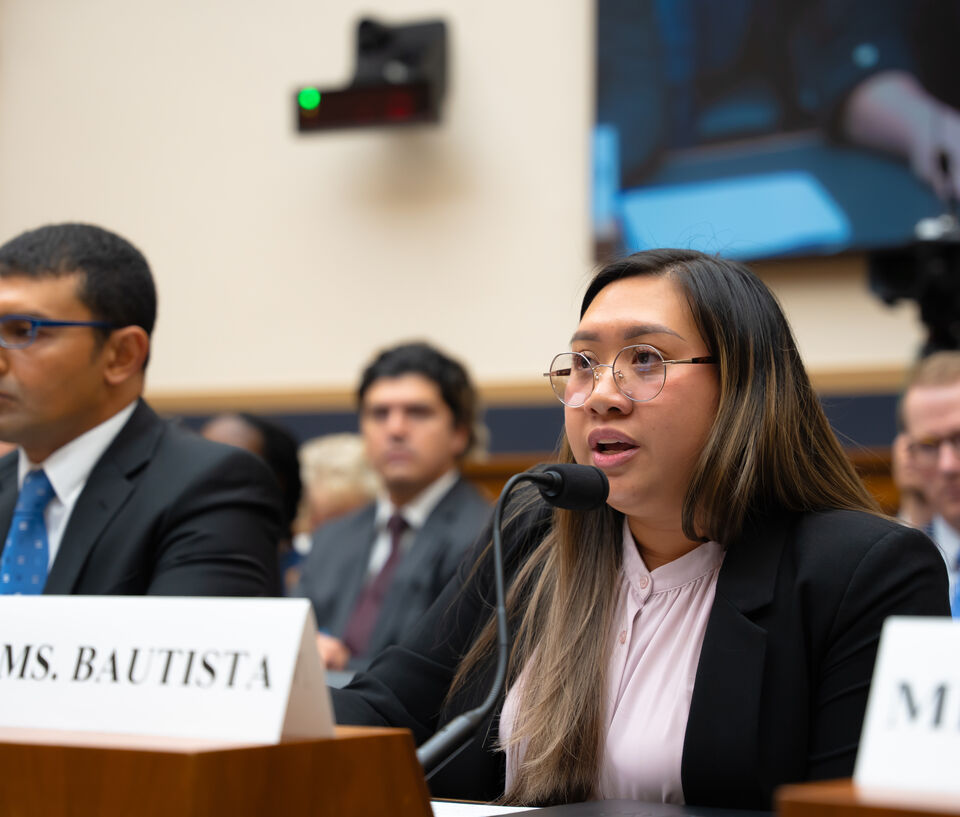 Vanessa Bautista testifying before the US House of Representatives Judiciary Committee.
John Tanagho, Executive Director of IJM's Center to End Online Sexual Exploitation of Children, also testified as a witness; he shared data from the newly released Scale of Harm report, a project of IJM and the University of Nottingham Rights Lab, which revealed that 471,416 Filipino children were subjected to trafficking for the production of CSAM last year – 1 in 100 children. The report underscores the scale of harm, as well as the tremendous efforts by Philippines law enforcement to investigate these cases and hold perpetrators accountable. But, as John and Vanessa reminded lawmakers, the global nature of the crime requires strong engagement by demand-side governments and the tech industry as well.
"Offenders in the U.S. should not be able to log online in the privacy of their own homes, and with a simple click of their mouse, violate the privacy and dignity of little children," Vanessa explained, "We need to create and enforce strong regulations so that children are protected."
Vanessa brought in the experiences and words of her "survivor sisters", who know the harm befalling children in the Philippines all too well. Leaders of the Philippine Survivor Network endorsed Vanessa's testimony and issued a statement voicing support of a particular piece of legislation that will protect children: "We, the Philippine Survivor Network, endorse the "EARN IT Act", an important bill that we hope will hold tech companies accountable for stopping child sexual abuse materials (CSAM). Through this bill, a commission will be established that will require further collaboration between Government leaders and Tech experts that are based in the US. With this, we believe it will provide important benefits and protection to children and survivors not just in the US but also children all around the world, including in the Philippines."