The Philippines brings together two group of survivors to launch a National Survivor Network: the Philippine Survivor Network
---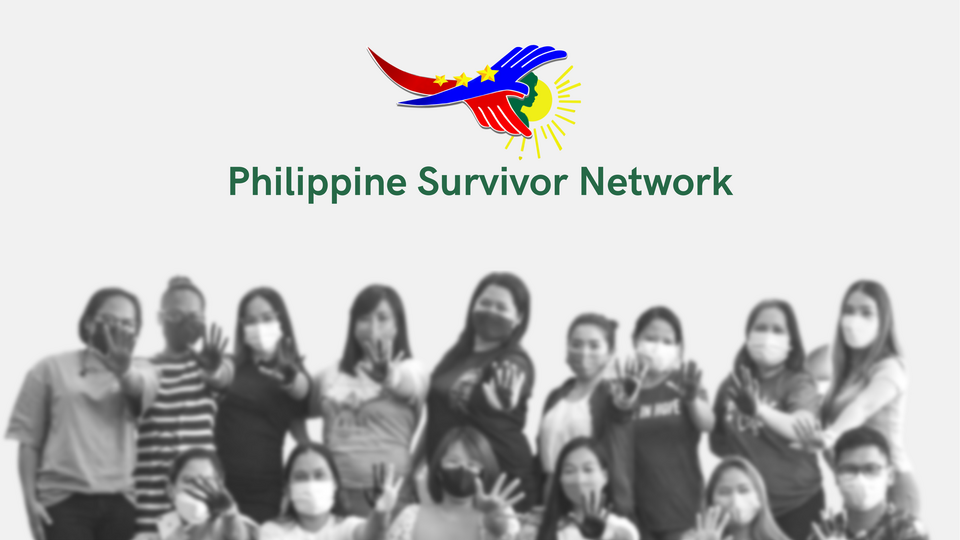 On February 8th, 2023, survivor leaders in the Philippines proudly launched the Philippine Survivor Network (PSN). The PSN is poised to strengthen survivor voices, increase advocacy, and fight against violence in communities throughout the Philippines. There was great celebration as groups that had already been meeting for years, some for over a decade came together to form a National Survivor Network. The two local chapters based in Cebu and Manila, joined together to unify in their national identity. There are currently 81 active members in the PSN, with the hope to invite more and more survivors to join in on this vital movement in the future! PSN has been and will continue to, equip countless survivors of sexual exploitation and violence to develop their leadership skills and step into advocacy.
On this momentous day, Philippine Survivor Network and International Justice Mission leaders alike spoke to members and shared the vision and goal of this new network of survivors. Survivor leaders were encouraged to use their voices to influence greater change moving forward, but also to appreciate the formal recognition they were now receiving about the importance of survivor voices in the fight against violence. A quote from the launch, shared by IJM's Regional Vice-President Against OSEC & National Director of IJM Philippines, Atty. Sam Inocencio, states that "We understand the unique opportunity that survivor leaders are given, in that, when they speak and share boldly their stories, everyone listens and acts." Survivor voices are vital in advocating for changes that seek to protect the vulnerable from violence, and a collection of those voices joining together is catalytic for drastic shifts in communities.
In his speech to PSN members, He also highlighted the value of community and government support in the vital work of advocacy. "Not only do we recognize the emerging leader in each survivor, but also the role of the community – OUR role - in supporting and building up these leaders, as they take on a crucial role in the fight against abuse and exploitation."

Local church and NGO partners were given time to express their words of support to the community of survivors just after various PSN members had the opportunity to share their testimonies. One of the most influential parts of the launch day was a large banner hung on the wall that was titled, "Commitment to Support", that anyone in attendance could sign. In a show of solidarity, government officials joined survivor leaders from the Philippines in signing their support to listening and elevating survivor voices. The Divisional Chief of Protective Services from the Department of Social Welfare and Development, wrote the following statement on the Commitment to Support banner; "We strongly extend our full support and commitment in terms of advocacy to stakeholders, protection, and other needed support for our beloved survivors in the Philippines." Another passionate supporter wrote, "Dear PSN, this is the proudest, happiest, most inspiring, and affirming moment for all of us! Thank you for your bravery!" As you can see, it is not just survivors, but supporters from all different realms of life in the Philippines that elevate and advocate for the voice of the PSN.
In Manila and Cebu, where survivors courageously utilize their voices to combat online sexual exploitation of children and violence against all peoples, there is great hope and expectation following the official launch of the Philippine Survivor Network!
Read below to find out more about the exciting launch of the PSN:
https://www.sunstar.com.ph/article/1952954/manila/local-news/philippine-survivor-network-launched-to-empower-survivors-as-leaders-in-movement-to-protect-children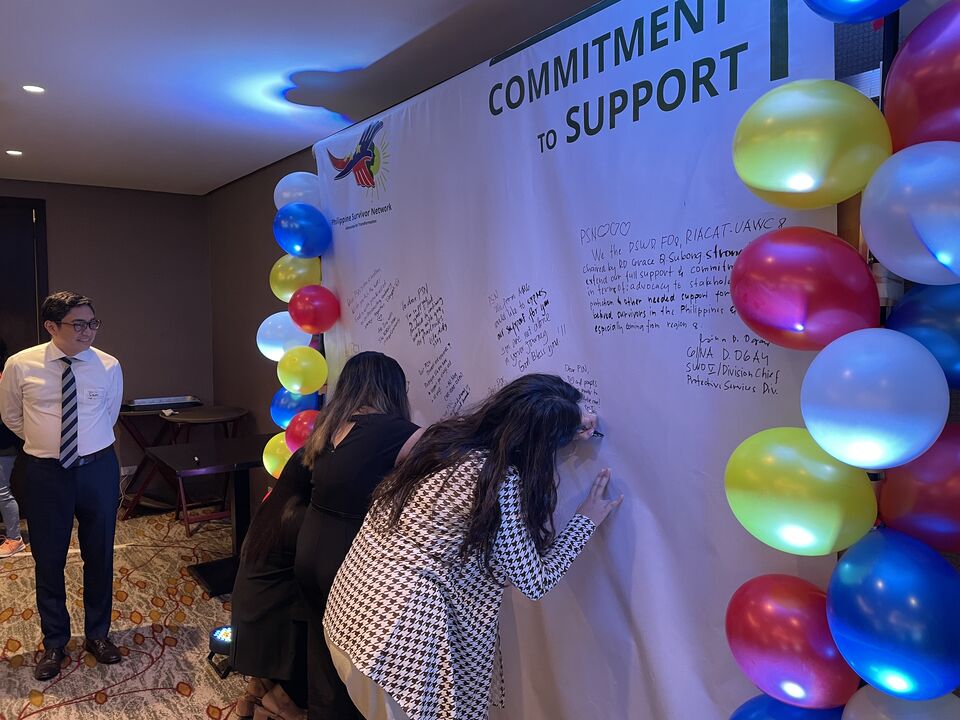 Photo 1: PSN members and government officials sign the Philippines Survivor Network banner to declare their support.
"Today is more than I ever hoped or expected -– seeing survivors not just living in freedom, but now using their voice and influence as leaders, change makers, and influencers, to effect change and transformation."

Atty. Samson Inocencio, Jr.