The Power of the RBLA in Her Own Words
---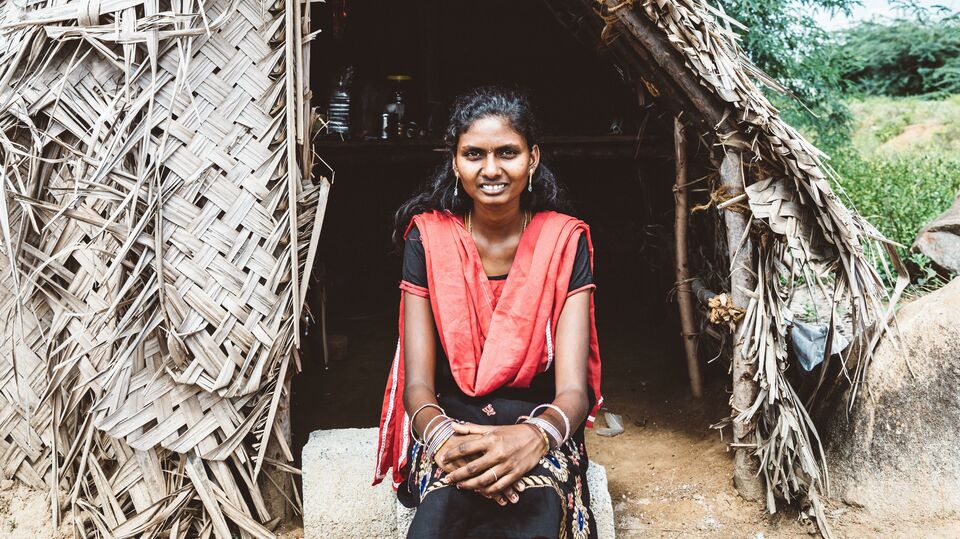 INDIA - After being rescued in 2012, government officials dropped us in Ullavur village in Kancheepuram district, Tamil Nadu, where our relatives were residing.
For the first few years we had to live and share a small mud house with seven other family members. We did not have any identity proof. Our only identity was the bonded labour Release Certificate [RC, pictured above]. We were basically stateless.
While the government rescued us and gave us RCs, we were left on our own to survive with no house, no work, no support, and little to no money. Our only assistance came from IJM. Until a few years ago, this is how it was. For the government, bonded labour cases only meant rescue. Rehabilitation was not given any importance.
We did not know the world because we had been confined to our work in the rock quarry. Fear was another factor that hindered our growth and progress. I still remember always tying my hands and trembling in front of government officials and police officers because we were afraid of people in authority.
During the monthly IJM Aftercare meetings, we were taught that if we wanted something, we needed to make an effort on our own. IJM staff introduced us to village heads, panchayat leaders and lower level government officials. This led us to approach the government, slowly but confidently, for our entitlements and needs.
Gradually, me and my community members started to receive Aadhar cards, ration cards, community certificates, bank accounts, livelihood opportunities and so on. A few years after we were rescued, we received our land patta (land deed) and in 2018, the government constructed houses for us.
I am not scared of anyone anymore. I am brave enough to speak up when there is a need or when I see injustice.
The formation of the Released Bonded Labourers' Association (RBLA), has brought many positive changes for survivors. I find it hard to keep track of the number of Aadhaar Cards, Ration Cards, Land Pattas, Community Certificates, government housing and other legal entitlements that the RBLA has been able to advocate and get for bonded labour survivor communities. We are doing so much through the RBLA, that it has become our identity.
We understand the pain survivors go through during bondage and after being rescued. I want other survivors to experience the same happiness, comfort, and security that I have. It is not right for us to experience goodness and not share it with others.
The government did not have a comprehensive rehabilitation program as we struggled to get on our feet. Now there is an increased responsiveness to the petitions represented by RBLA. When we approach them, the government is ready to listen and respond. Rehabilitation measures are given importance because the government is now aware of the importance of proper rehabilitation post bonded labour rescues.
Till date, government officials have not turned down requests or petitions that the RBLA has taken to them. Government officials are more receptive to us and openly appreciate us. They understand our authentic voices and our genuine needs.
The RBLA has a power that I cannot describe, but we are all experiencing it! This association of survivors is now my identity!