GSN joins to mark November 18 as an Annual Day for Prevention, Healing and Justice to End Childhood Sexual Violence
---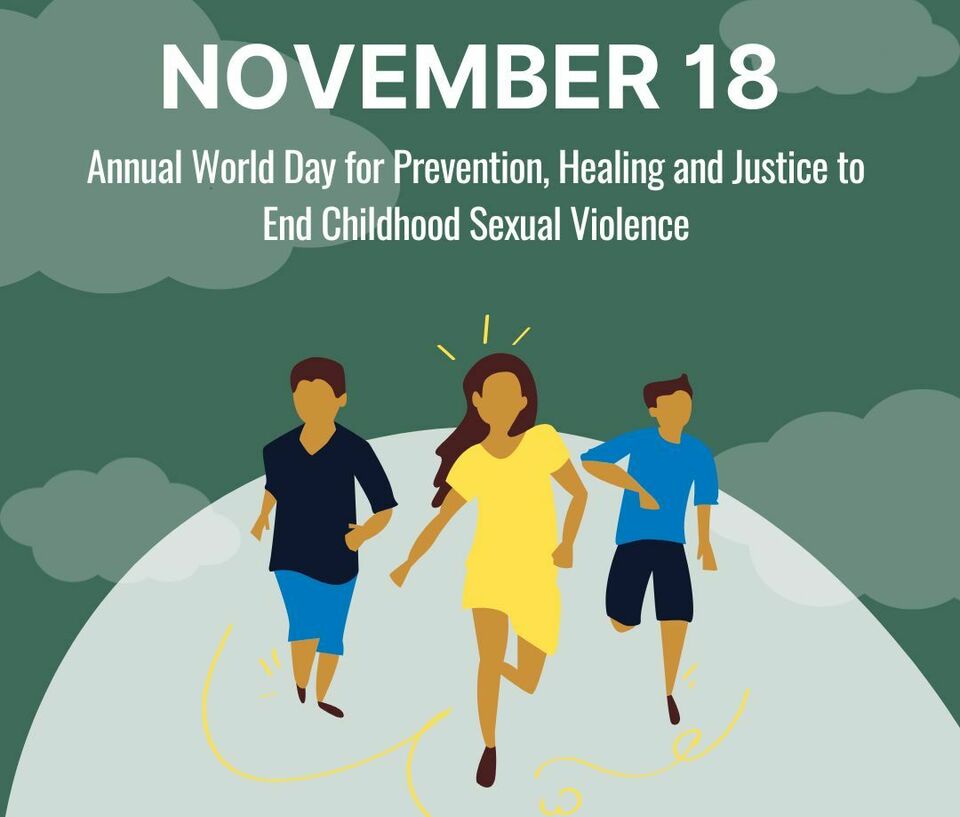 The Global Survivor Network (GSN) joins the Global Movement to Secure Justice and Protection From Violence For Children and endorses its goal of ending childhood sexual violence by 2030. The United Nations officially voted this month to recognize November 18, as World Day for the Prevention of, and Healing from Child Sexual Exploitation, Abuse, and Violence, a unique moment for survivors, allies, and partners to mobilize, and make our voices heard. We commend the Council of Europe and Global Collaborative for initiating the efforts last year.
The GSN calls upon national governments, international agencies, and donors to enlist adults who survived childhood sexual violence to speak into the following initiatives:
Gathering data about the crime, including publicizing restraint of offenders;
Increasing enforcement of laws prohibiting sexual violence against children;
Securing universal access to justice services for survivors;
Training and equipping law enforcement and justice officials in trauma-informed process.
To create change, we must create spaces where survivors are given a seat at the table. Victoria Nyanyjura, GSN Founding Member and Survivor Leader shares: "Survivors are so powerful. Each survivor has a unique but shared, lived experience. We might have experienced the common theme of violence, but our stories and experiences are so unique. Commit to creating spaces for groups of survivors and centering survivor voice."
The Global Survivor Network is an organization led by survivors of forced labor slavery, childhood sexual assault, domestic violence, police abuse, or online sexual exploitation. The GSN empowers and equips survivors as leaders, meets with local, national, and global leaders to speak into policy programs and decisions, and convenes survivors to amplify their voices.
The Global Survivor Network has survivor-led chapters in ten countries: Bolivia, Dominican Republic, Uganda, Myanmar, Guatemala, Cambodia, Philippines, India, Ghana and Kenya, which are supported by International Justice Mission.