United Nations declares November 18 as World Day for the Prevention of, and Healing from Child Sexual Exploitation, Abuse, and Violence
---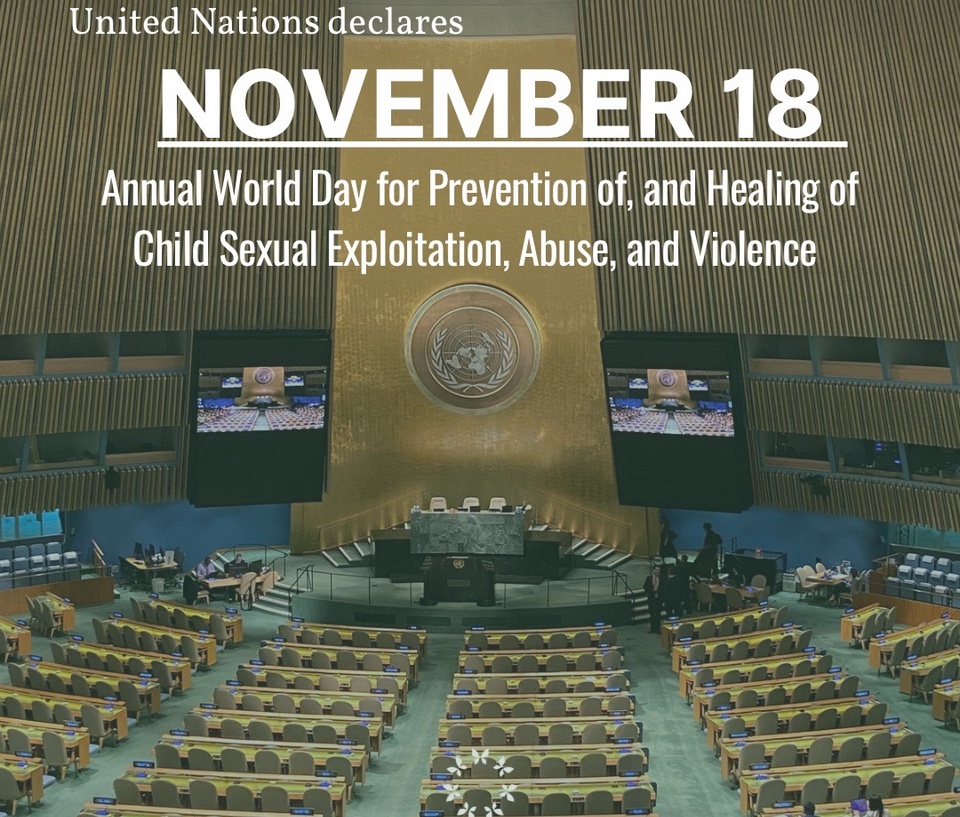 November 7, 2022: The United Nations General Assembly voted to recognize November 18 as World Day for the Prevention of, and Healing from Child Sexual Exploitation, Abuse, and Violence.
Founding member of the Global Survivor Network, Vanessa Bautista, traveled to New York City for this historic moment. She reflected on the importance of the day, not just for herself and the survivors present, but for children all around the world:
"This day shows what can happen when survivors speak up, and when people listen. Today, I stood with other survivors of childhood sexual abuse and got to listen as our nations voted, one by one, to recognize that childhood sexual exploitation and violence must stop. I became emotional when I heard my home country, the Philippines, vote "yes", because it brought me back to moments in my own childhood when I felt alone. Now, I know that I am not alone. We must keep listening to survivors, until the day that there are no more survivors because the violence has stopped."
The UN International Day of Observance was championed by the Global Collaborative, facilitated by the Mission of the Republic of Sierra Leone, and the Mission of the Federal Republic of Nigeria in collaboration with the Third Committee.  The world day will be observed on November 18, which currently serves as the Europe Day for the Protection of Children Against Sexual Exploitation and Sexual Abuse, established by the Council of Europe in 2015.
In observance of November 18 and the daily reality, it stands for, the GSN is calling upon leaders and decision-makers to include adults who survived childhood sexual violence to speak into four specific initiatives: Read and share the full statement here.